In the evening, we had the Nischayathartham. KV was escorted to the temple by Vijay.After coming back,we had a small pooja and we sought the blessings of the elders.
Following this, we had the reception.About 500 people came for the reception.
The reception was on 1st May at Aswathy Hall.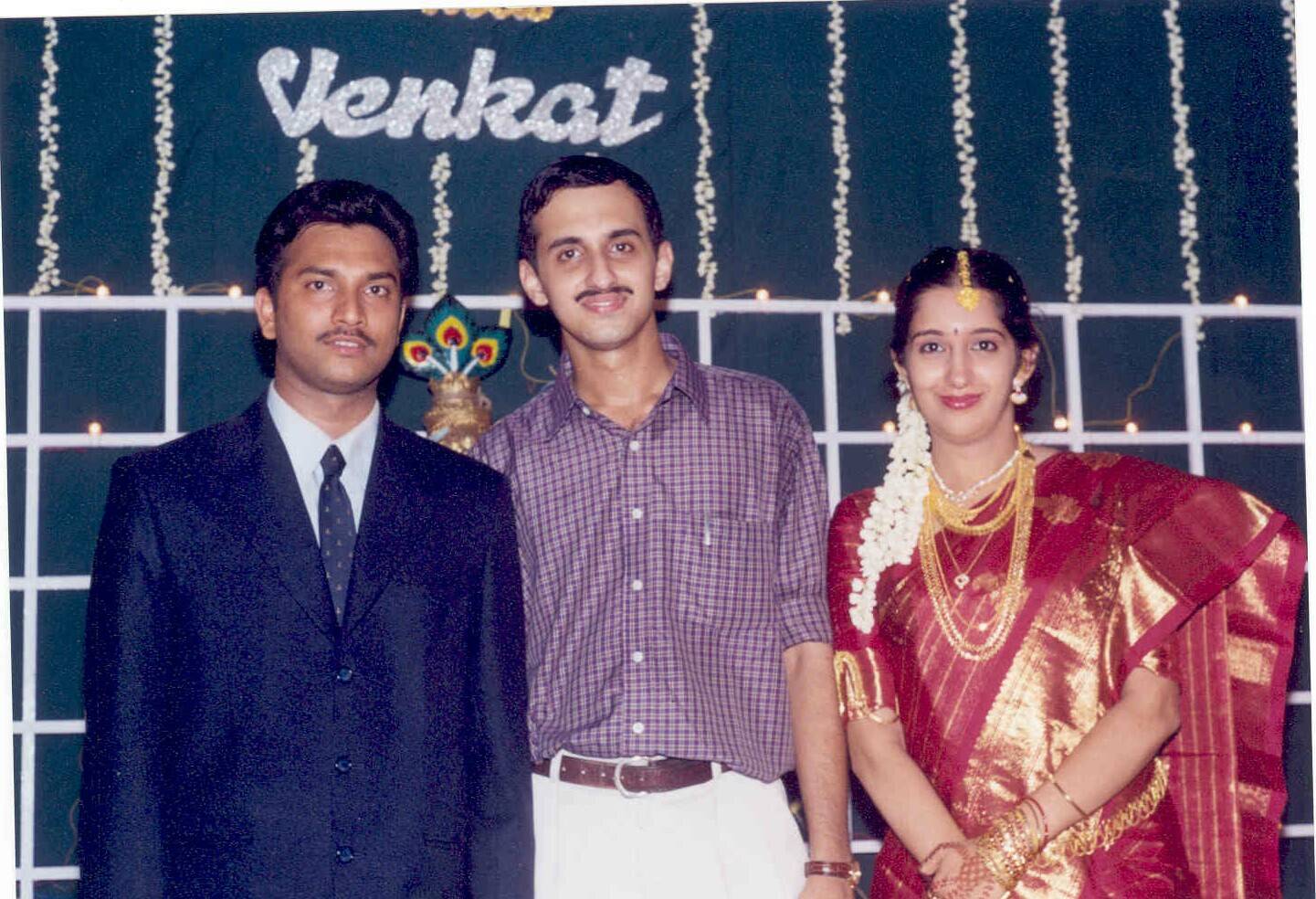 Vijay was busy throughout.We managed to catch him for a snap with us.