It was a small function at our house in Palakkad.We had invited a few family members and friends.Deepa's chithappa and Chithi came from Calicut and mami from Bangalore.
Our friends had come from Bangalore!We really had a lot of fun, with songs and jokes during the Mehndi session in the morning.The function was around 4:00 in the afternoon.The Vadhyar did the pooja and fixed the date for the wedding.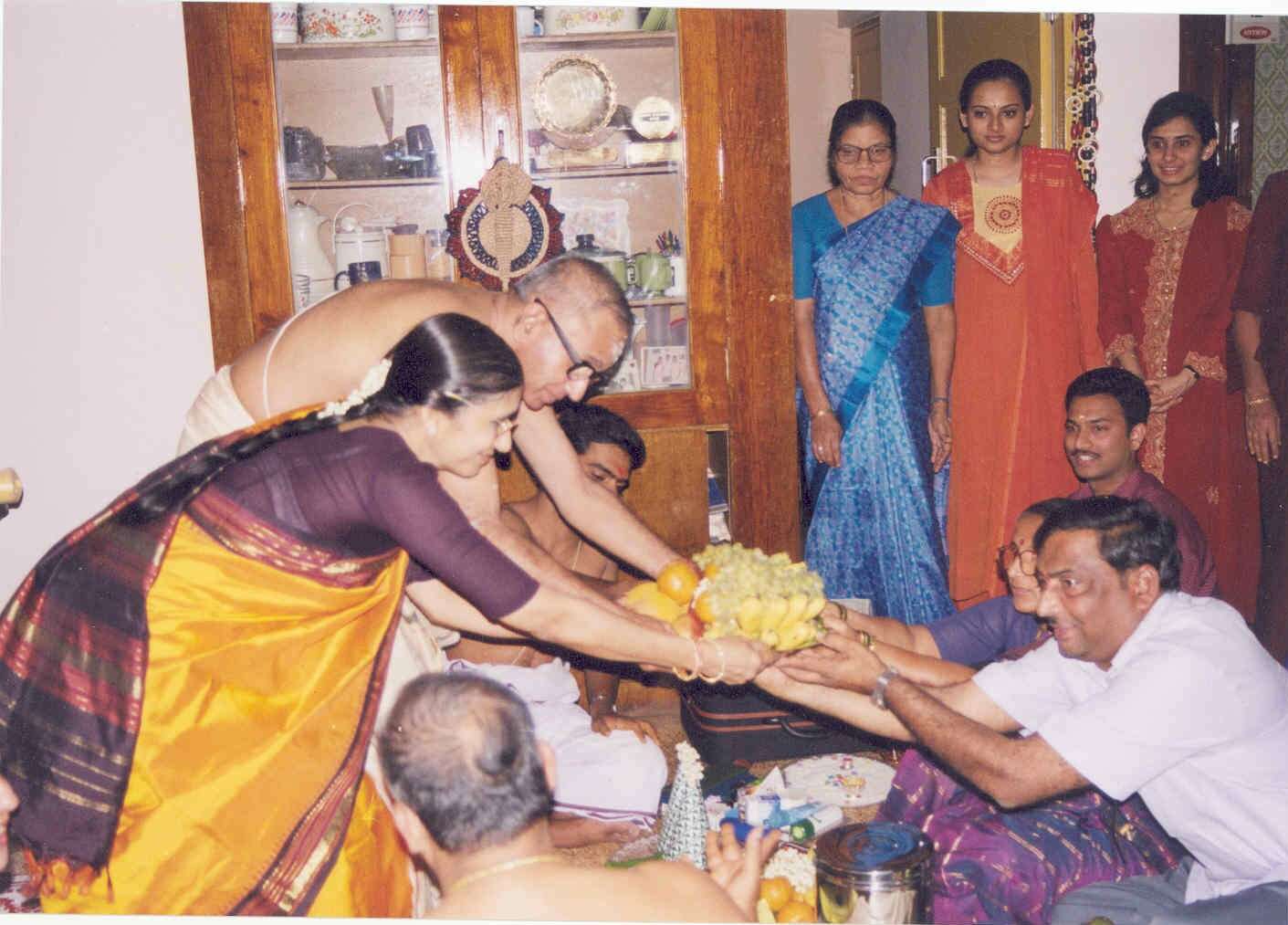 When our parents exchanged Thamboolam.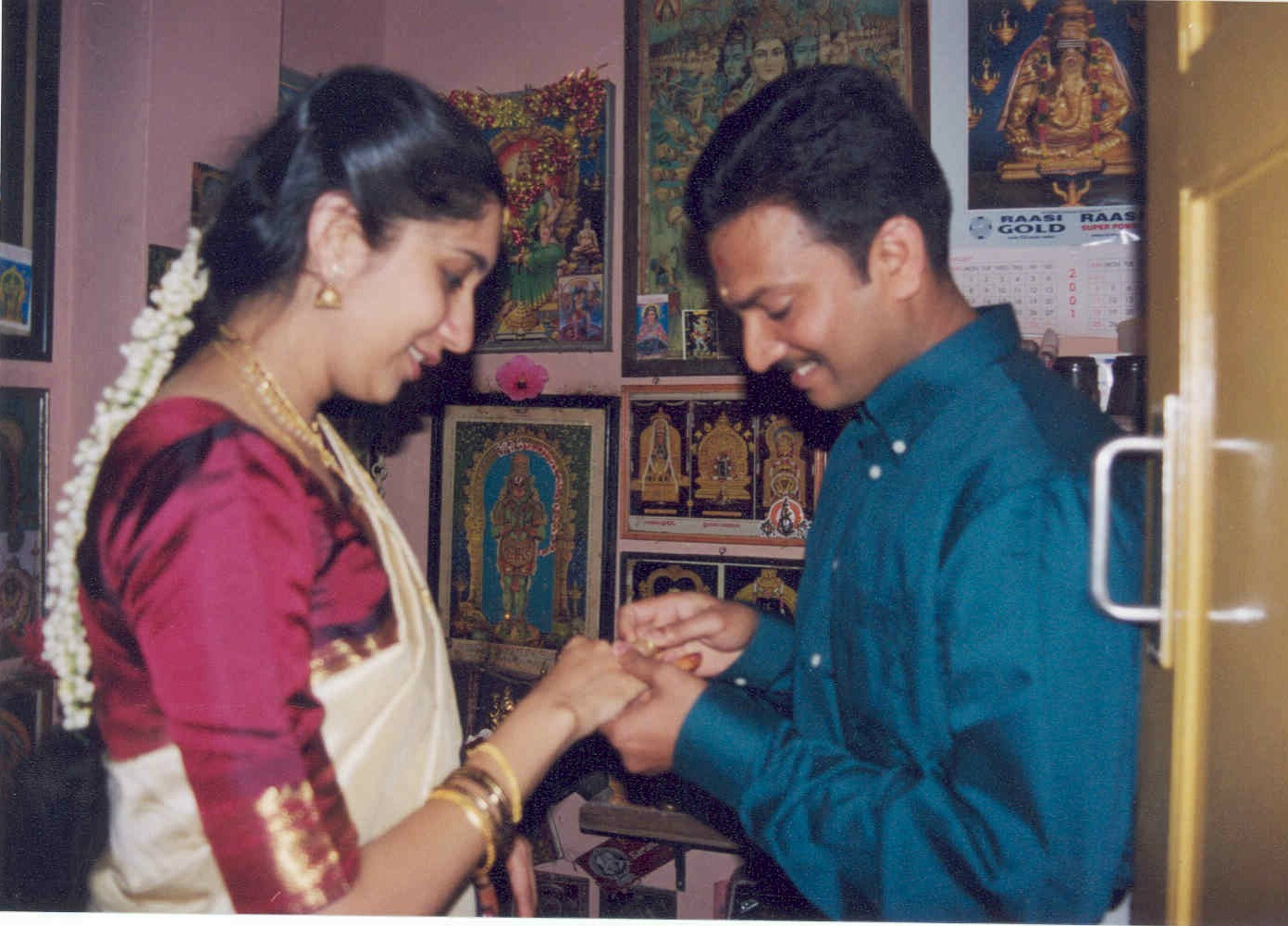 We exchanged rings in the pooja room.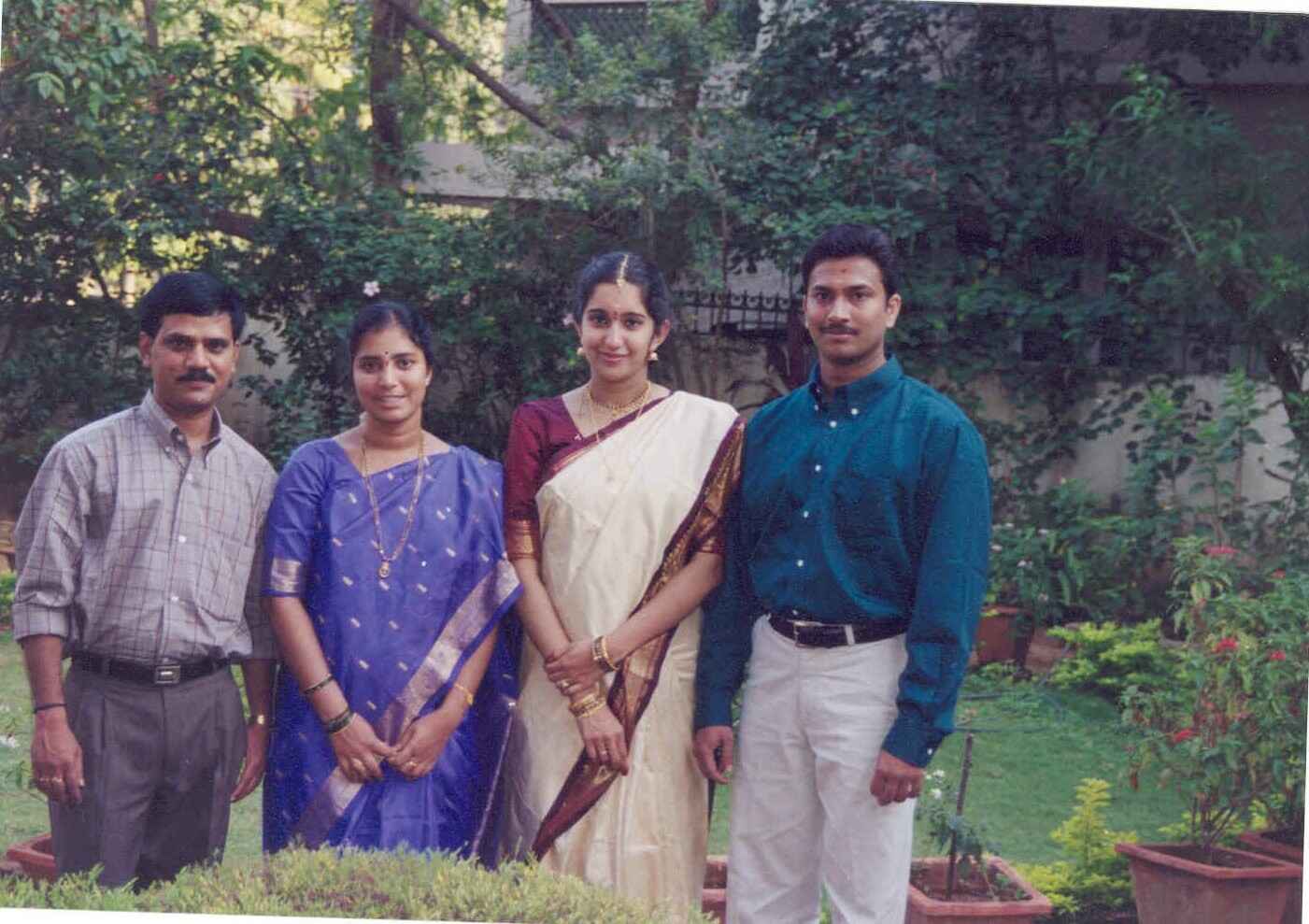 A snap with Bobby and Jawahar.