It was December 24th 2000. The Venue was Ashraya Apartments House No:307..KVs residence.KVs parents, sister & brother-in-law ,uncles and cousin had come from Ponnur. The aupicious time was in the afternoon. Deepa's parents,brother and aunt came around 10:30. It was a very nice get together. The formal introductions went fine. And the sojji bajji was served....

Then KVs mom gave me a saree and put kumkum on my forehead. And then was Ashirvadham by elders.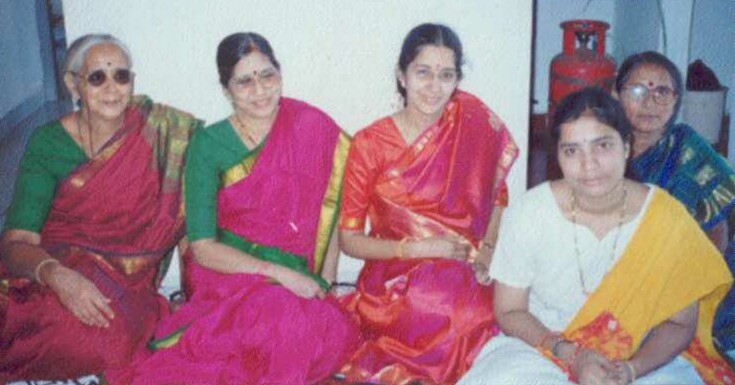 Some snaps of the get together.

Snap of Amma and Appa giving blessings.